Ensuring Workplace Safety, Indoor Air Quality, Comfort & Efficiency as Industrial Buildings Re-Open
INTEGRATED HVAC SYSTEM THAT PROVIDES VENTILATION & ZONED HEATING FOR
MIXED OCCUPANCY INDUSTRIAL SPACES
As industrial buildings re-open amid the pandemic, improving indoor air quality and controlling the spread of infection is critical. Industrial building owners and facility managers today are challenged with:
meeting fresh air requirements.
achieving energy efficiency.
maintaining occupant comfort.
Achieving all of the above can be difficult and costly in vast, open spaces consisting of mixed use, occupied and unoccupied areas like those found in:
In order to optimize indoor air quality, efficiency and comfort, each area should be a different zone, but this isn't practical in open, high bay buildings. The following scenario is common in industrial buildings:
some employees aren't getting the required fresh air.
loading dock workers are cold and uncomfortable from excessive outside air infiltration.
energy is wasted heating unoccupied storage areas.
As a result, a one-size-fits-all HVAC approach doesn't meet the very diverse needs or standards of many industrial buildings. Building designers and owners need a balanced system that addresses:
well-targeted, zoned heating
less waste
What is Virtual Wall®?
In occupied areas, targeted zone heating is needed to achieve optimal worker comfort. Unitary air heaters are commonly used for zone heating. But in open areas, heated air will spread, allowing heat to dissipate. Heat is then inefficiently lost to the rest of the building and storage areas where it's not needed.
Infrared heaters keep comfortable radiant heat focused in occupied areas, directing infrared heat exactly within the space, without requiring walls to contain the heat. In essence, creating "virtual walls" in open areas where zone heating is needed.
can save 40% on energy consumption over conventional air heaters.
keep heat where needed and keep occupants warm, even when overhead doors are open.
warm people, floors and surrounding objects, NOT the air, so workers feel warm, EVEN at lower air temperatures.
efficiently address fresh air requirements and improve indoor air quality by providing building ventilation plus heating.
displace carbon monoxide and carbon dioxide.
significantly reduce the spread of airborne pathogens, while satisfying ventilation codes. Elevated outdoor air ventilation rates also prohibit virus, bacteria and mold reproduction.
If heating an entire space to one temperature is not desired, make-up air handlers can be used to improve indoor air quality, provide outdoor air ventilation and provide a base-level of heating for the building. This allows unoccupied areas to have a neutral temperature without energy waste.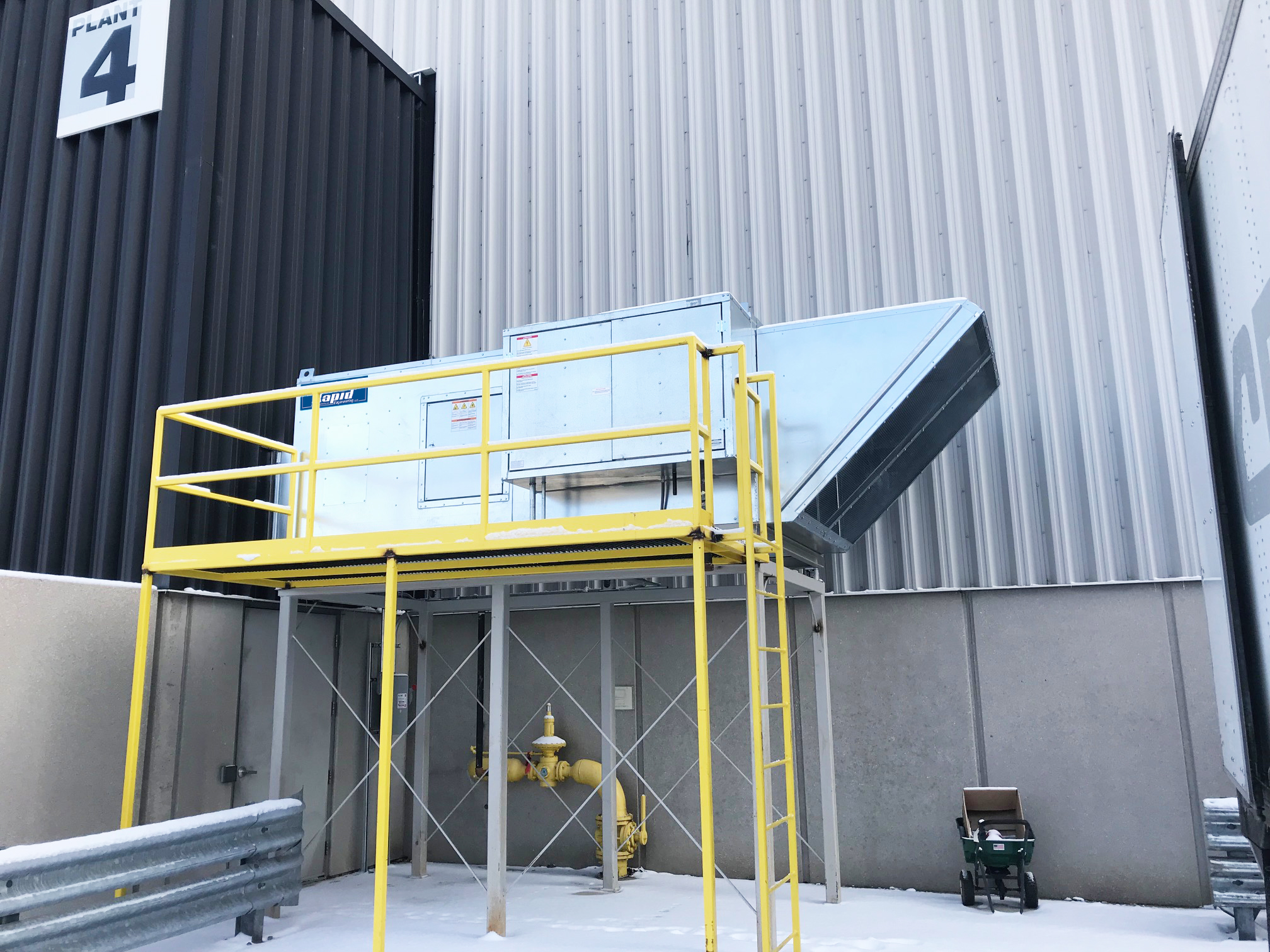 Leading agencies such as the American Society of Heating Refrigeration Air Conditioning Engineers (ASHRAE) and the World Health Organization (WHO) have all recommended increased fresh air ventilation to reduce spread of airborne pathogens. The timing could not be any more critical to prioritize these systems.
Building management controls integrate ventilation and base-level heating with make-up air and infrared heating capitalizing on the best attributes of RAPID® make-up air units and ROBERTS GORDON® infrared heaters. This integrated, hybrid HVAC system is called VIRTUAL WALL®.
VIRTUAL WALL® offers industrial building owners, facility managers and occupants an energy efficient solution to achieve indoor air quality and occupant comfort.
---
VIRTUAL WALL
®
controller provides a solution for managing your facility by integrating HVAC systems into a single access point. A building management system for total control of a facility's HVAC system, Virtual Wall
®
provides the ultimate in energy efficiency for large open space by combining best-in-class HVAC technologies.
Ultimate Energy Efficiency by Combining Best-In-Class HVAC Technologies

 
Reduce energy consumption and control your facility's environment with an easy-to-use control and premier HVAC equipment
Control flexibility allows the facility manager to adjust settings or monitor the system anytime/anywhere through a simple touch screen, smart device or PC
A custom HVAC solution provided by one supplier with the expertise to help you update your existing facility, or compliment a new one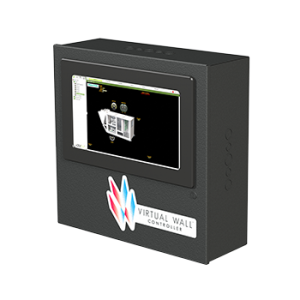 Integrated Equipment:
Rapid Engineering Direct Fired Air Handler (with integrated control). 4000-Series industrial-grade welded cabinet with airflow offering up to 150,000 CFM.
Roberts Gordon Infrared Heating Systems (with CORAYVAC® Modulating Control). CORAYVAC® custom engineered heating systems feature burner-in-series design with filtered air intake for cleaner combustion.
Customization, Optimization and Integration made simple.
Intuitive graphical user interface showing equipment status in real time while providing access to zone temperatures throughout the facility allowing users to adjust accordingly
Adjust set points and other control properties through advanced scheduling during occupied and unoccupied modes
Uses open protocol allowing communication over the internet or intranet without special software or plug-ins
Flexible trending provides users with historical operation data to review building conditions