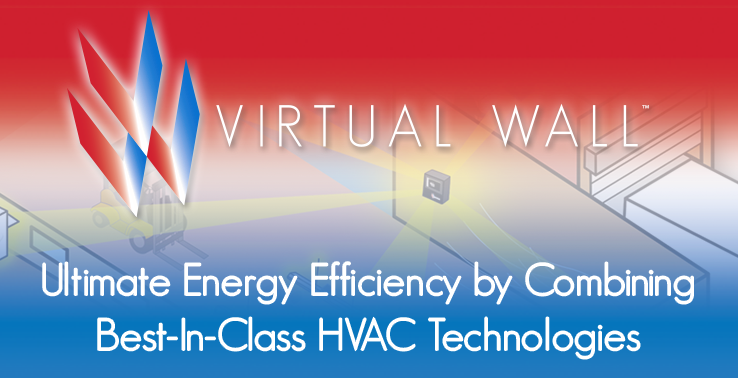 VIRTUAL WALL® controller provides a solution for managing your facility by integrating HVAC systems into a single access point. A building management system for total control of a facility's HVAC system, Virtual Wall® provides the ultimate in energy efficiency for large open space by combining best-in-class HVAC technologies.
Ultimate Energy Efficiency by Combining Best-In-Class HVAC Technologies 
Reduce energy consumption and control your facility's environment with an easy-to-use control and premier HVAC equipment
Control flexibility allows the facility manager to adjust settings or monitor the system anytime/anywhere through a simple touch screen, smart device or PC
A custom HVAC solution provided by one supplier with the expertise to help you update your existing facility, or compliment a new one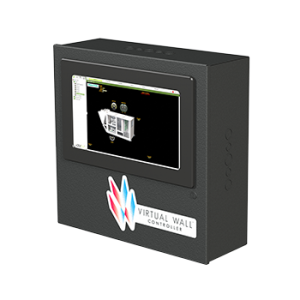 Integrated Equipment:
Rapid Engineering Direct Fired Air Handler (with integrated control). 4000-Series industrial-grade welded cabinet with airflow offering up to 150,000 CFM.
Roberts Gordon Infrared Heating Systems (with CORAYVAC® Modulating Control). CORAYVAC® custom engineered heating systems feature burner-in-series design with filtered air intake for cleaner combustion.
Addison HVAC 100% Dedicated Outdoor Air System (with integrated control). PR-Series packaged rooftop systems utilize multiple technologies to serve commercial markets.
Customization, Optimization and Integration made simple.
Intuitive graphical user interface showing equipment status in real time while providing access to zone temperatures throughout the facility allowing users to adjust accordingly
Adjust set points and other control properties through advanced scheduling during occupied and unoccupied modes
Uses open protocol allowing communication over the internet or intranet without special software or plug-ins
Flexible trending provides users with historical operation data to review building conditions