Our Brands

Product Line: Direct Fired Air Handlers
Manufacturing Location: Grand Rapids, Michigan
Bananza is an industry leader of make-up air handlers for the vehicle finishing industry and commercial HVAC applications. Bananza direct-fired units deliver fresh, clean air into manufacturing spaces or paint booths. Air handlers require minimal ductwork and can be installed indoors or outdoors, horizontally or vertically. Air can be filtered (inlet hood and/or filter section) before entering the space. In warmer weather, unit can provide free ventilation cooling by simply turning off the burners.
---

Product Line: Hygienic Air Handlers, Penthouse Refrigeration Units
Manufacturing Location: Montreal, Quebec/York, Pennsylvania
Phoenix Air Systems manufactures Hygienic Air Handlers for critical process applications such as food processing facilities (meat, poultry, seafood, fruits and vegetables, juice, nuts, dairy and eggs, frozen, bakery items and prepared foods). Used in food processing plants, Phoenix Air Systems' hygienic air handlers control the air delivered to processing, packaging and storage areas helping to make our food supply safer and healthier.
---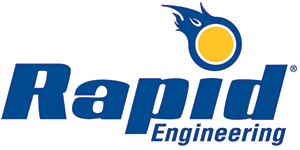 Product Line: Direct Fired Air Handlers and Batch Ovens
Manufacturing Location: Grand Rapids, Michigan
Rapid Engineering manufactures industrial-grade make-up air solutions for the rigors of industrial and commercial applications. Our history and expertise in enhanced heavy-duty welded cabinet construction and features shows through all of our models. Rapid has earned a reputation for tough make-up air units built to last. We also manufacture industrial strength Batch Ovens used in a variety of applications across a wide range of industries including: primary metals, fabricated metal production, industrial and commercial machinery, transportation equipment, furniture and fixtures, wood products, rubber and plastic production, as well as stone, clay and concrete products.
---

Product Line: Direct & Indirect Fired Air Handlers
Manufacturing Location: Grand Rapids, Michigan
Weather-Rite manufactures premium, industrial grade building solutions including direct- and indirect-fired air handlers for the HVAC and vehicle finishing industries. Our HVAC equipment provides semi-custom heating solutions for your application. Our industrial heaters offer higher CFM capacities than many commercial heating equipment can provide, allowing a wider range of capability and more design flexibility for the demands of large facilities. Our finishing industry solutions provide heated make-up air for automotive, aviation, marine, furniture and more. WEATHER-RITE™ products feature durable, heavy-duty construction as standard with strong, welded structural steel frames to create a rigid, long-lasting skeleton from which our entire units are built.